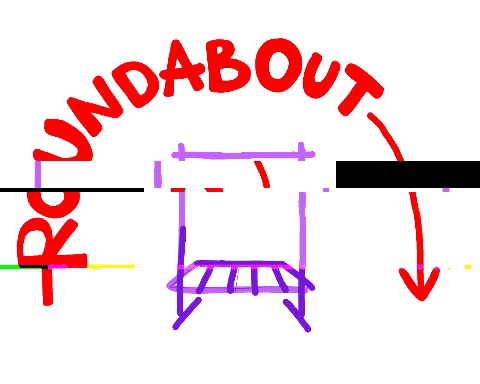 ROUNDABOUT
Workshops culminating in performance piece and installation. April 2019, residency at Nástupište 1-12 in Topol'čany, Slovakia, Anna Tudos and Maria + Henri.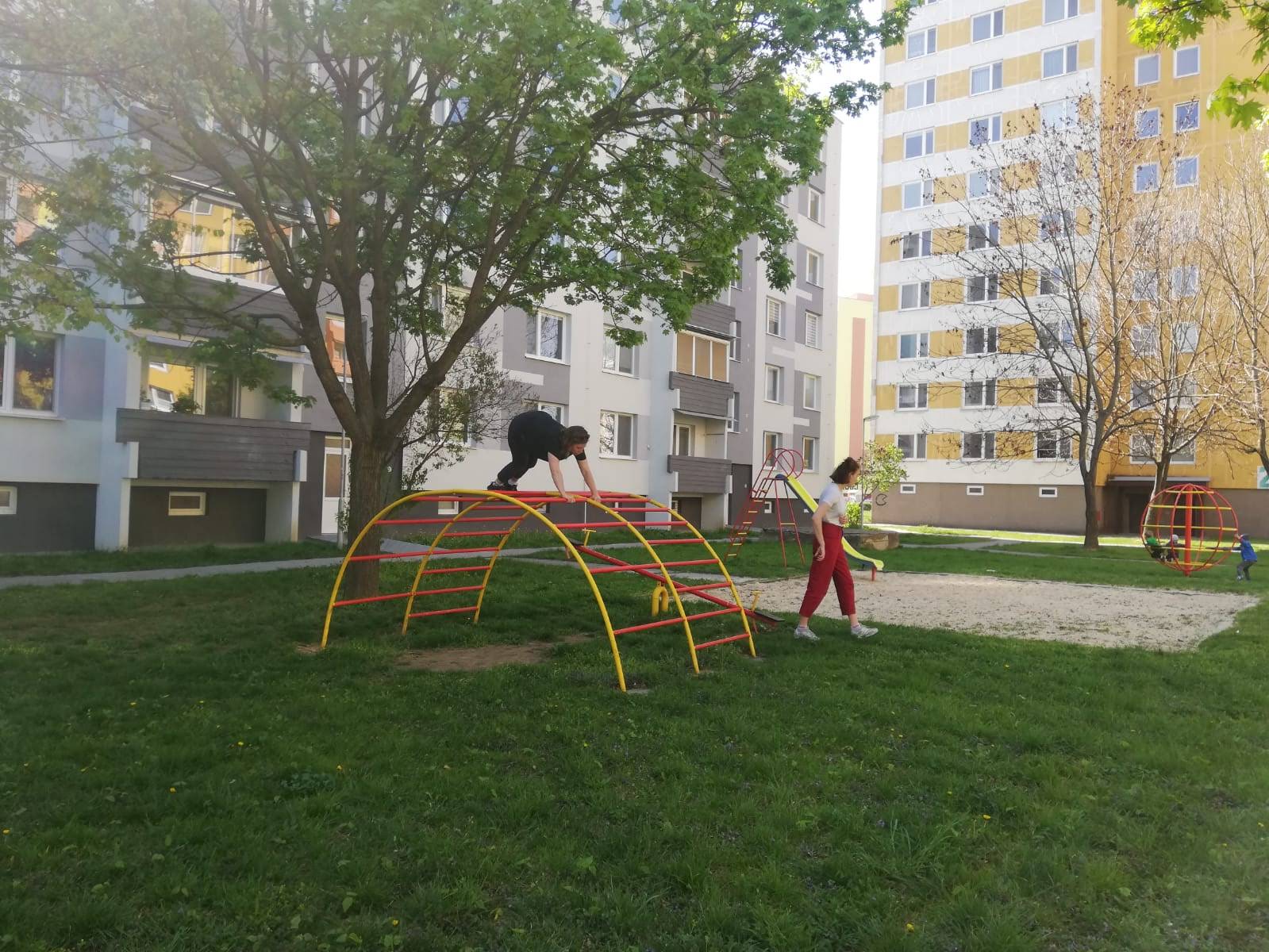 "Treat this exhibition more like an obstacle course. Repeat and repeat, to be able to create something new. Pull yourself, don't let go, hide, run across, climb and find your balance! (...) You have a right for space. Children's playgrounds were introduced in the post-war society to serve the needs of a growing population, and to invest in the future generation. A public space for play was also good to keep the little troublemakers off the streets when cars started taking over the roads. But we all know, the best playgrounds are not the ones they build for us, but the ones we build for ourselves."

Video
Artalk.cz, Nástupište 1-12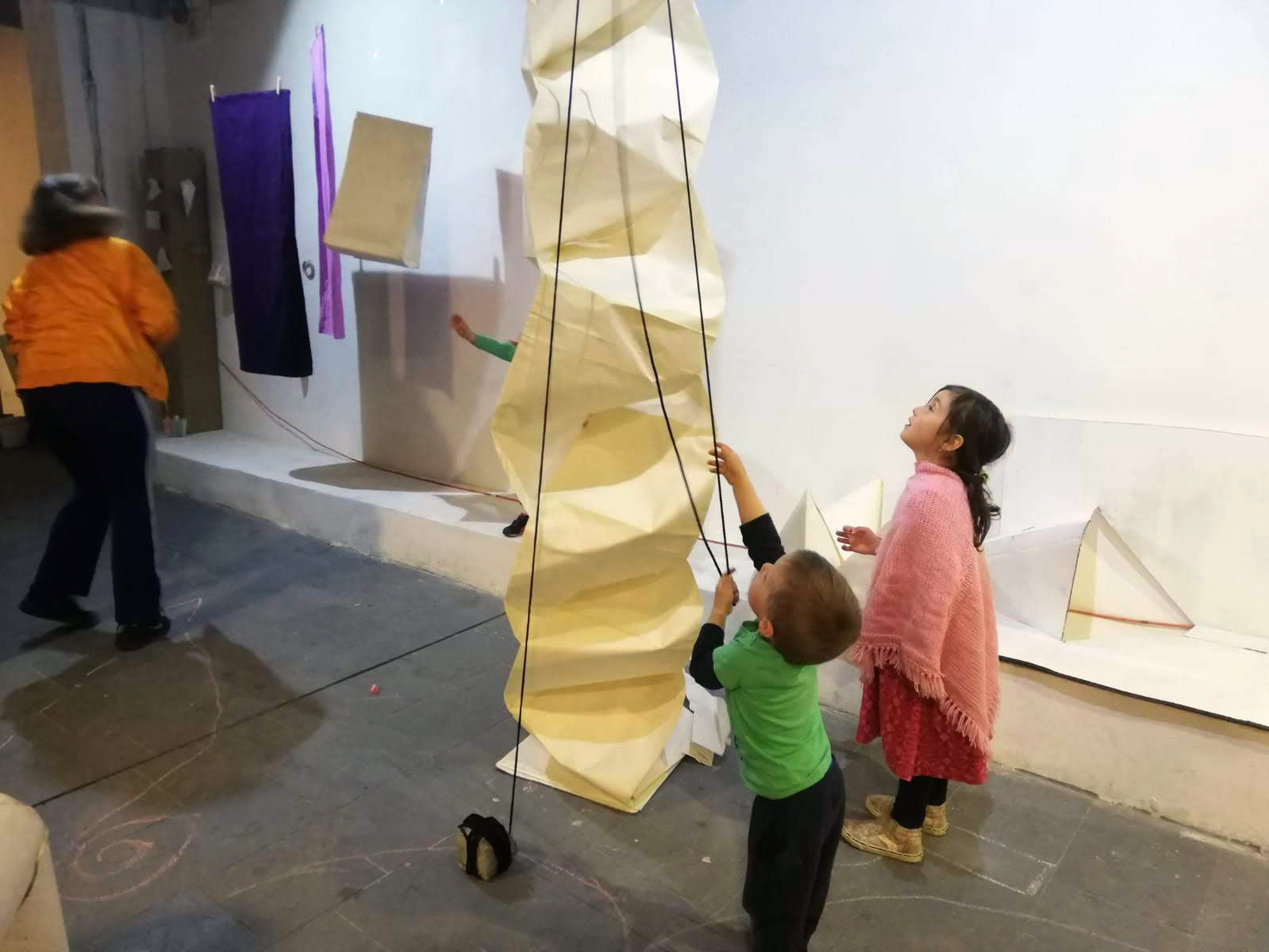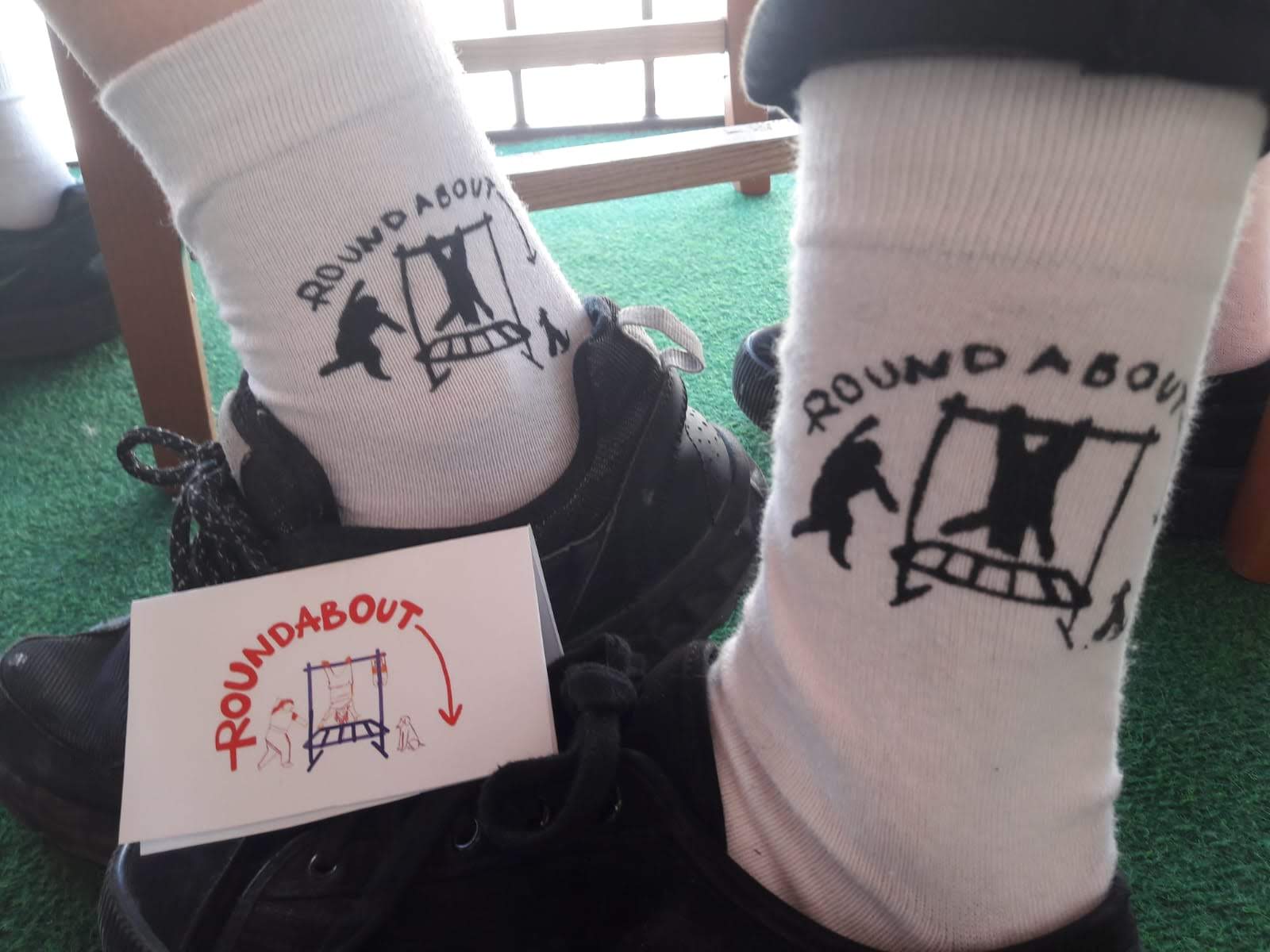 ENTHUSIASM
Outdoor installation. July 2018, Studio Pavilion, House for an Art Lover, Glasgow. Anna Tudos with Maria + Henri, Izzy Arnold and Sylwia Osiecka. Enthusiasm is an installation occupying the negative spaces at the Studio Pavilion at House for an Art Lover.
The chalk drawing created for the court space functions as an obstacle course where various graphic signs evoke different physical moves and actions. Visitors of all ages are welcome to test the 2D playground, which aims to raise awareness on our connection to our built environment and the significance of playfulness while testing out different scenarios of the future of society. Handout/Zine